On January 26th we lost Kobe Bryant a legend, and Gianna Bryant his daughter a child with a promising future.
Sunday, January 26th 2020 news broke that NBA Legend, father, and friend to some has just been died from a helicopter crash. Hours later news reports start to surface Gianna Bryant also died in the helicopter accident.
Building the Legacy of Black Mamba
Kobe Bryant during NBA regular-season game
Born in Philadelphia, PA August 23rd 1978, Kobe Bryant would become one of the most internationally respected athletes of all time. Son of former NBA player Joe Bryant and Pamela Cox Bryant, Kobe Bryant became a high school phenom playing for Lower Merion High School. While in high school Kobe would earn Parade All-American, McDonald's All-American, Gatorade Player of the Year, and Naismith Player of the Year. After being drafted to the NBA, Kobe Bryant still 17 would begin his career as an LA Laker after a trade with the Hornets. Kobe Bryant would go on to become one of the most decorated NBA Players in history.
Family Ties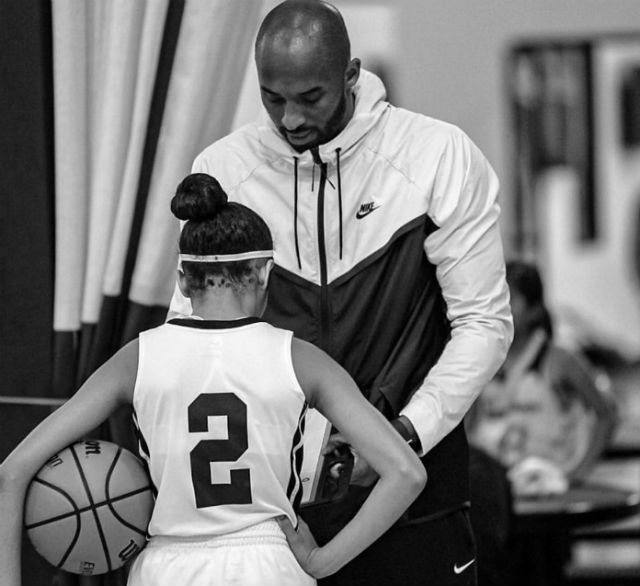 Gianna Bryant being coached by her father Kobe Bryant
Gianna Bryant was a young bright girl with a bright future ahead of her. Being exposed to basketball at an early age she began pursuing a passion for the sport of basketball. Seen frequently throughout her father Kobe Bryant's career during press conferences and games she began to create her own buzz. Showing glimpses of her father's drive to win started to make the public take notice. Soon you would see Kobe & Gianna together courtside studying games together.
Career highlights and awards